Why do we make golf so complicated?
Golf Simplified
Golf simplified " The object of the game is simple enough: to get your ball from the tee to the green and ultimately into the hole in as few shots as possible. "The hole" refers both to the physical hole marked by a flag into which the ball must be sunk and also the entire area from the tee to the green. This may be considered one unit of the course, with a standard course consisting of 18 separate holes played in turn."
Sounds easy right? If the above statement is so true then why do we make golf so difficult? There is no doubt that by its very nature golf challenges us, often to our very limits. We all have our good days and our bad days, but the reality is that golf is hard to play consistently well. Hitting a great shot, however infrequently, feels great and we become addicted to seeing if another brilliant shot is coming up next.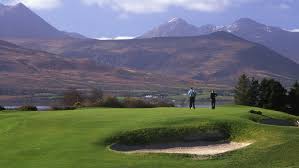 What can you do about it?
If you want to play your best golf more frequently and achieve your golfing goals then first of all take a look at the 5 key areas for improvement. In the short term identify one particular area that you can target.
1 – Technical
2 – Tactical
3 – Physical
4 – Mental
5 – Lifestyle
For each of the 5 key areas I have identified the basic elements from each area that should be considered. Each area also has a number of advanced elements that we will look at in future posts.
Technical
A round of golf can be broken down into 5 individual techniques.
https://www.youtube.com/watch?v=Nwj4aWGMR90&t=1s
Putting – Start your ball rolling on your chosen line. Control pace/distance control.
Chipping – Low flighted, rolling shot .Max 35 yards.
Pitching – Higher flighted, stopping shot. Intermediate distance 30 – 80 yards.
Bunkers – Greenside, short distance, high flighted.
Full swing – Using a variety of clubs to control both the distance and direction of your ball.
https://getgolfing.ie/golf-lessons-2/
Ultimately, do what all the best players do –
Take less putts ->Hit your approach shot closer to the flag ->
Approach the green with a more lofted club -> Hit your tee shot as far as possible.
Tactical
Course Management – Know your distances. Lay up to your favourite distance.
Play to your strengths
Invest in a good distance measuring device
Game plan
Physical
Pre round / practice session warm up.
Breathing exercises
Injury prevention
Posture
Mental
Develop a solid pre shot routine.
Stats keeping
Goal setting – short term, medium term, long term.
Effective practice
Confidence from optimised equipment
Lifestyle
Weekly plan of action
Diet / nutrition before, during and after golf
3 Ways to Make Golf Easier to Play
Although golf is hard it is not impossible. So it is important to remember that there are a number of ways to make the game easier and here are a few to consider.
Play from tees that match your ability – This will mean a player will play a course as it designed to be played by golfers of their standard and so is less likely to result in them spending hours looking for balls in the rough and getting increasingly frustrated with ever-increasing scores. There is also strong evidence to suggest that if golfers play from tees that suit their standard of play it increases their enjoyment.
Take advantage of advances in golf equipment – over the past 30 years in particular there have been huge technical advances in the manufacture of golf equipment. Many of these have helped make the game easier and where possible and affordable golfers should take advantage of these. For example, 'cavity back irons' and lofted hybrids suited to your swing. So make sure you pick golf clubs, and golf balls, which make your golfing life as easy as possible.
Play easier formats of the game – One of the great things about golf is the number of different types, or formats, of the game you can play on the same course. Strokeplay, where golfers are required to hole out to have a valid score, is the hardest game to play. But there are others that make the game easier and do not require golfers to finish every hole to play and compete. Stableford and match play golf for example, do not always require players to have to complete the hole to either have a valid score or win/lose a hole. So, when you can think, about whether you want to choose a golf game format that will make the game a bit easier.
Golf is without doubt hard to play consistently well but when you do it's great.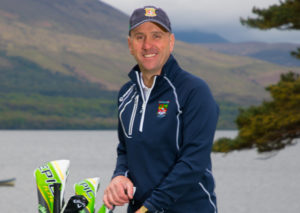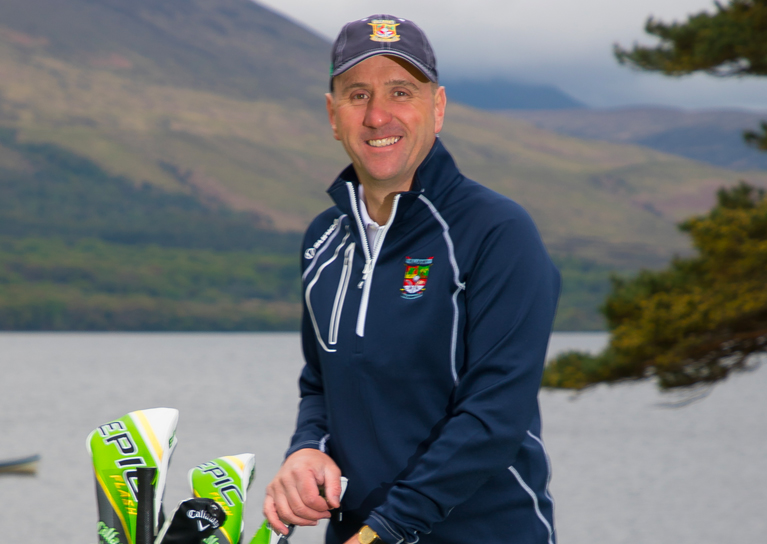 Mark Heinemann PGA Advanced Professional
Phone +353 (0)87 2209663
www.getgolfing.ie
www.killarneygolfclub.ie
Golf simplified