Putter fitting and Instruction.
www.getgolfing.ie
Golf can be a humbling game. So, what do you do when you're a former top-5 player in the world and your scores take a turn for the worse? In Hunter Mahan's case, a new custom-fit putter helped him recapture some old form.
Ping Fitting
During a fitting session in the putting lab at Ping Golf's headquarters, the company's tour staff determined Mahan's typical miss was left of the cup. They recommended a heel-shafted model and more toe hang than before. In doing so, the putter head didn't swing closed at impact. The change paid huge dividends: Mahan went on to regain his PGA Tour card for the 2018-2019 campaign.
Despite success stories like this one, average Joes have embraced putter fitting more slowly than full-swing fittings. Ping estimates custom-fit putters account for 20-percent of putter sales, which is a much lower rate than irons or drivers. It's a shame because putter fittings can be simple, quick and effective.
"The problem is that compared with a driver fitting, it's more difficult to instantly quantify the benefits of a putter fitting," says Dr. Paul Wood, Ping Golf's Vice President of Engineering. "You'll be more consistent, and you'll putt better over the course of the season, but it may not be immediately apparent."
History
Prior to the mid-1990s, Ping custom-fit putters for lie, loft and length upon request. In 1996, the company rolled out its first comprehensive putter fitting process. It incorporated a color-coded dot on every putter to designate the lie angle, and guidelines for recommending length, loft and grip. Today, Ping's systematic approach continues to evolve. And, each of its models, including the brand-new Sigma 2 series, features high moment of inertia, low center of mass and subtle alignment cues.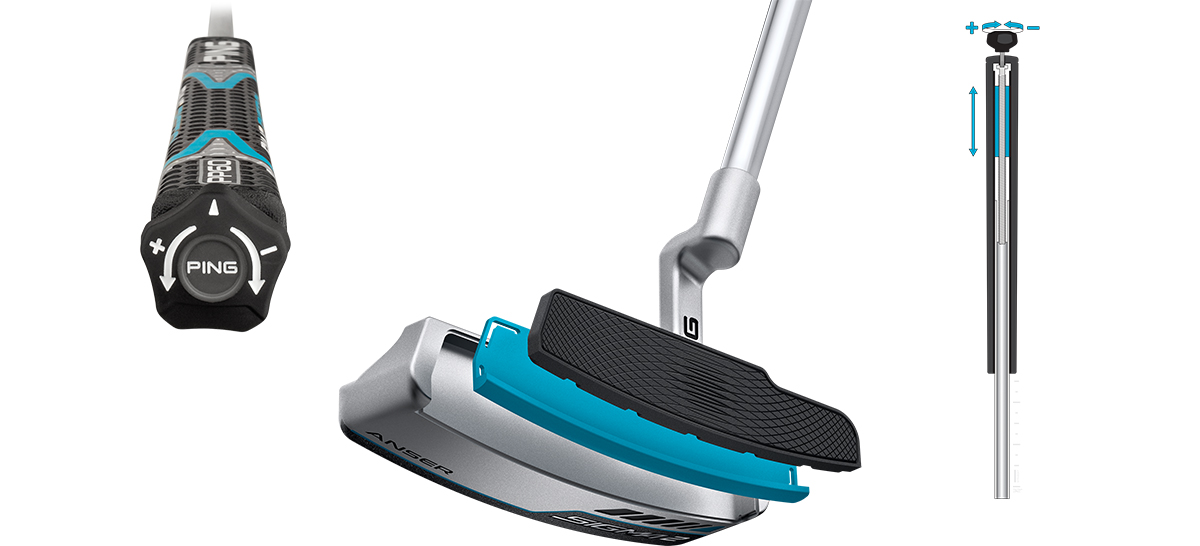 PERFORMANCE BELLWETHERS
"Putter fitting and Instruction can be pretty simple or very in-depth based on the time you want to spend," says Dr. Wood. "In 5 to 10 minutes, we can get a pretty good fitting for the major performance 'levers' – shaft length, alignment and the putter's hang angle (from face balanced to toe-hang). In 20 minutes or more, we can also fine-tune the performance with grip size, lie, loft and putter weight."
The company's methodology provides multiple ways to find the best putter balance for a particular stroke. Its "Fit For Stroke" system can be as simple as analyzing a players' miss tendency. For instance, those who tend to pull putts may benefit from a putter with more hang angle. Fitters can also use the iPING putting app to measure clubface rotation during the stroke. In addition, the Sigma 2 and Vault 2.0 series feature several alignment options, "This ensures a putter shape and weight balance for everyone," adds Dr. Wood.
Research
According to Ping research, 80 percent of players may be using a putter with the wrong length. To counteract this phenomenon, the Sigma 2 features a second-generation adjustable-length shaft. It works by using a torque wrench inserted into the top of the grip. "When you turn the tool, the screw inside the putter grip extends or shortens," says Dr. Wood. "Which means you can make every putter in the store the length you want ."
FINE-TUNING PUTTER SPECS
Longer, more in-depth sessions allow fitters to dial in the grip, loft, lie angle and head weight. The company recommends a heavier putter head for players with a slower tempo and a lighter head for those with a quicker one. Loft is typically adjusted to get a smooth roll, and lie is altered to help the player swing with the putter sole flush to the ground.
There's one more predictor of putting performance: confidence. "In the Sigma 2 line, our team worked hard to create the Pebax dual-durometer face insert, which gives a soft feel without losing excess energy at impact, so the roll-out is similar to our milled line but with a distinctly softer sound," explains Dr. Wood.
Time will tell if the new insert helps a player's comfort level. Regardless, all golfers should be more confident on the greens when armed with a custom-fit putter. And, you don't have to be a Tour pro to benefit from a putter fitting. All you really need is a few minutes and the desire to improve.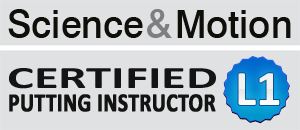 https://getgolfing.ie/equipment/
https://www.odysseygolf.com/families/
Putter fitting and Instruction